16.9.2020
Helsinki Shipyard's personnel had gathered at the pier today to follow the arrival of the blocks for the first luxury expedition cruise vessel.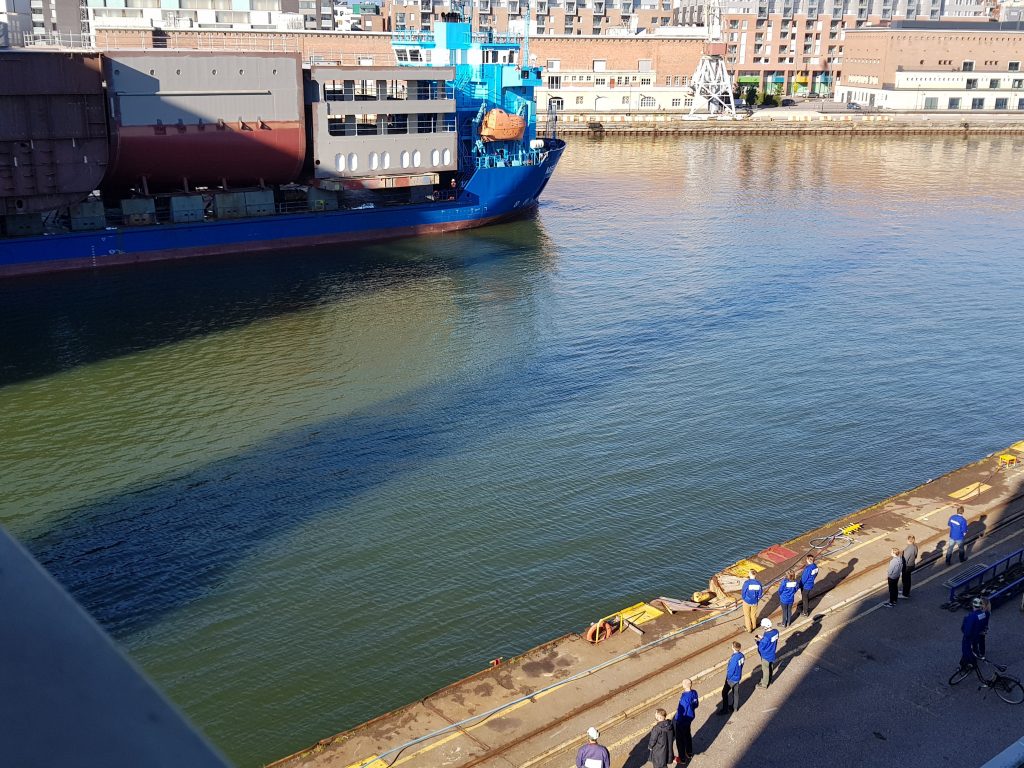 The blocks of the newbuilding were loaded on the ship in Lithuania on Saturday and today they arrived at the shipyard on schedule.

The production of the vessel NB 516 started in Klaipeda, Lithuania on 27 April. Production of the second vessel in the series has also already started – so more block transports are planned.

According to the maritime traditions, the next step is the Keel Laying of the vessel NB 516, from which the hull assembly of the vessel begins.
Luxury expedition cruise vessels will be delivered to their owner in 2021 and 2022.
Main dimensions of vessels:
• Length – 113 m
• Width – 20.2 m
• Draft – 5.7 m
• Cruise speed – 14 knots
• Ice class – PC5
• Passenger capacity – 157 people
• Rating – Lloyd's Register

More information:
Carl-Gustaf Rotkirch, CEO, Helsinki Shipyard Oy, tel. +358 10 622 2600